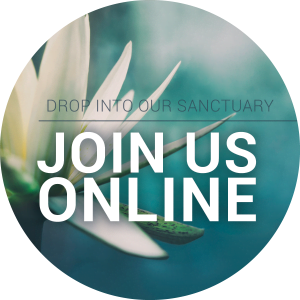 In light of current government precautions, we are shifting our various program offerings free online. Although our physical service spaces may be closed, we are committed to remaining present and available as a spiritual resource.
Please see the chart below for details on courses, meditations, talks and other activities. Simply click on the online column, JOIN (when the event is live) OR REGISTER (to save your space), if applicable. Do not hesitate to contact us by email if you any questions.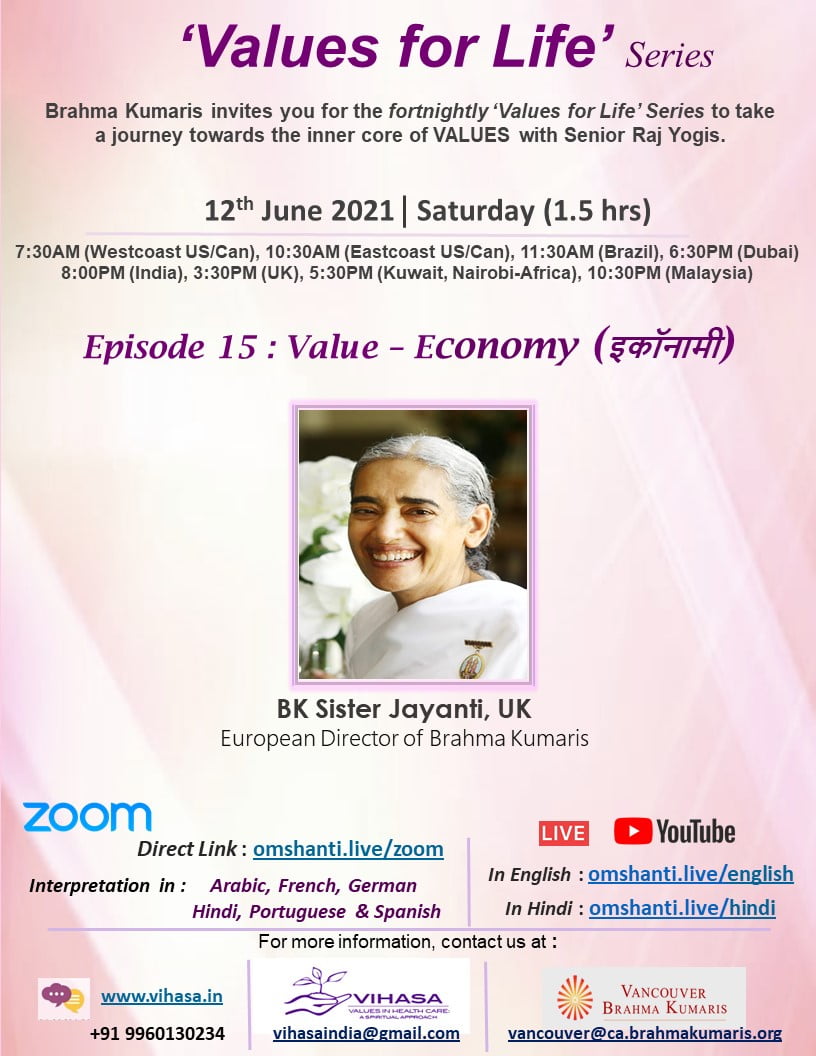 All courses are offered free of charge as a community service. Voluntary contributions are welcome and your generosity is appreciated.  To Donate Online, click HERE
COURSE DESCRIPTION
MEDITATION EXPERIENCE
On Fridays, join us for Rajyoga meditation by connecting on video communication platform Zoom. In this session, we will reflect, introspect and change self for better. You can join any time between 6:30 to 7:30 and do meditation on guided commentary and relaxing music. Open to all. Re-energize, Refresh yourself. Join us.
Location: Online via Zoom
MEDITATION FOR THE WORLD
Whether or not you know how to meditate, join us on the third Sunday of each month to dedicate 60 minutes of your time to radiating peace, love and care to our world. Open to all. No registration required.
Location: Online via Zoom
UPCOMING MEDITATION COURSES
INTRODUCTION TO MEDITATION: MASTER YOUR STATE OF MIND
This is an introductory course to meditation for beginners. Raja Yoga is 'yoga for the mind'. It helps to focus the energy of thinking in directions that create and sustain the experience of peace, love and happiness.
What you will learn …
-learn how to meditate anytime, anywhere
-experience the beauty of the true self
-understand how to bring positivity in life.
-connect with the energy of The Divine
-how to implement knowledge in practical
-experiment and learn a way to clean and healthy lifestyle
Registration required. No charge. For maximum benefit please connect on time and to all SESSIONS as one class builds upon the other. 
Location: Online via Zoom
Workshops & Classes
We discuss various Self – Transformation topics. All are welcomed to take some new ideas which make life easier and Happy.
A variety of topics are covered like, Understanding the Workings of the Mind, Gaining Greater Clarity, Learning how to Manage your Thoughts, Overcoming Overthinking, Overcoming Anger, Developing Inner Peace and Inner Power, etc.
Experienced Brahma Kumaris tutors facilitate our courses and workshops. Meditation is always included.
Location: Online via Zoom
Values in Healthcare
'Values in Healthcare' is a facilitated experiential program designed for all professionals (medical, paramedical, finance, IT, management and many others) who can benefit and make use of values in conscious actions in their daily lives, personally as well as professionally.
Join us to reflect and explore oneself in a positive and powerful learning environment. We are sure your experience will be enjoyable and will enhance your appreciation for the values you hold within.
It's a fantastic modular program developed by a group of experts from the Janki Foundation, London, UK, who have been working on human psychology and value-based training for medical and paramedical professionals. The course theme was inspired by Late Rev. Dadi Janki ji, former administrative chief of Brahma Kumaris.
The program enables one to reconnect strongly with their inner values and helps to bring back attention onto value-based interactions which play a vital role in maintaining peace, harmony and balance in life.
Different values are covered in this program under the following modules;
VALUES  |  PEACE  |  POSITIVITY  |  COMPASSION  |  COOPERATION  |  VALUING SELF & OTHERS  |  SPIRITUALITY IN PROFESSION  |  BUILDING RESILIENCE
 These modules are designed in the form of reflective exercises which incorporate various experience-providing spiritual tools, such as: MEDITATION | REFLECTION | VISUALISATION | APPRECIATION | CREATIVITY | LISTENING | PLAY, etc. These exercises help develop the right (intuitive) brain and, thereby de-stress the professional from the very core.
 These sessions are not lectures-based, but based on self-reflective exercises where all the participants practise the process of Facilitated Experiential Learning (FEL), and all the exercises involve Appreciative Inquiry (AI) approach.
All the modules / sessions are mutually exclusive, i.e. if you haven't attended previous sessions, you can still join any session at any point of time.